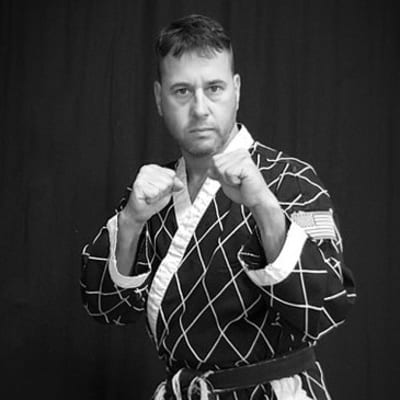 Ron Ortla
Ronald Ortla is our head instructor with over 30 years of martial art's experience.
He began his training in the martial arts in 1983 in the art of American Kempo Karate under Professors Joe & Kathy Shuras, and currently holds the Master rank of 5 th degree black belt in American Kempo.
In 1996 Ron began his training in Hapkido and currently holds a 4 th degree Black Belt under Grandmaster Bun Song Seng.
As a lifelong martial artist, Ron continues his Hapkido training as well as actively training in Brazilian Jiu Jitsu and Filipino stick/knife fighting.
Mr. Ortla directs and instructs both adult and children's classes.