Self-Defense Or Fitness - You Get The Best Of Both!

Get ready for one of the best workouts of your life. At The Martial Instinct Self Defense, we take pride in training the Hopedale community to defend themselves and to reach their fitness goals!
It doesn't matter your age or ability level; everyone is encouraged to participate in our Brazilian Jiu-Jitsu classes.
Simply fill out the short form on your screen to get started!
What Is Brazilian Jiu-Jitsu?
BJJ (Brazilian Jiu-Jitsu) originated in Brazil and is widely considered to be one of the best forms of martial arts in the world. It is often said that if you are physically small or petite, but have mastered BJJ, then you can fight a person double your size. BJJ is based on the technique that immobilizes the opponent. It teaches joint locks, chokeholds, and the art to beat an opponent having more physical prowess. BJJ is considered to have the best self-defense techniques in the world.
Brazilian Jiu-Jitsu is a martial art and self-defense system that focuses on grappling and ground fighting. "Jiu" translates to gentle or yielding and "Jitsu" translates to art or technique. Thus Jiu Jitsu is often referred to as the "Gentle Art".

Brazilian Jiu-Jitsu (BJJ) emphasizes taking the opponent to the ground and utilizing ground fighting techniques such as locks, holds, submissions to neutralize the opponent. The advantage of fighting from the ground is that an opponent with superior reach and more powerful striking is often negated when fighting on the ground, which is why Brazilian Jiu-Jitsu is an ideal art for smaller and less powerful people.
What Can You Expect From Our BJJ Classes?

At TMI Self Defense, you will receive top-notch coaching from instructors that genuinely care about every student. Not only are they pros when it comes to all things BJJ, but they take the time to understand each individual's needs.
That's why our Brazilian Jiu-Jitsu classes are designed to meet the needs of beginners and experts alike. Every class is held in a safe, supportive environment, where everyone can learn at their own pace.
Benefits of our BJJ classes include:
Lean muscle mass
Increased cardiovascular strength
More agility and flexibility
Boosted self-confidence
And so much more!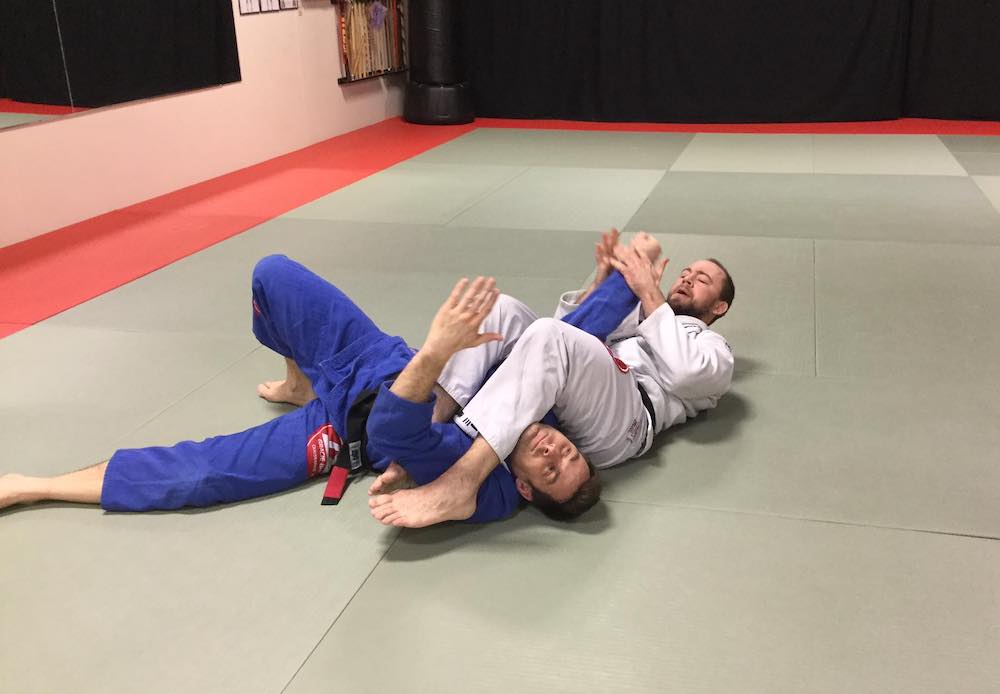 Become Your Best Self With The Martial Instinct Self Defense
BJJ is the ultimate total-body workout that beginners and athletes alike will enjoy. In our classes, you'll take on workouts you never thought you could handle. However, you'll be having so much fun that you won't even realize how hard you're really working!
And the best part is, every session will teach you functional movements that will translate into real-world self-protection.
In no time, you'll have learned new skills like:
Takedowns and throws
Leverage and ground grappling techniques
Locks, chokes, and holds
What Are You Waiting For? Get Started Today!
Just fill out the short form on your screen now to learn more about everything we have to offer in Hopesdale. We can't wait to start training with you!